BOND (TRULUV) bei STADT.WAND.KUNST 2020
BOND TRULUV gilt als Stilforscher und einer der innovativsten Urban Artists unserer Zeit, der schon früh etwas abseits der ausgetretenen Trampelpfade klassischer Graffiti-Ästhetik unterwegs war. In direkter Nachbarschaft zu Ruben Sanchez' "Multicultural Balance" (2019) in der Neckarstadt-West wird BOND im Mai 2020 die breite Palette unterschiedlichster STADT.WAND.KUNST-Murals um einen weiteren Stil urbaner Kunst im öffentlichen Raum bereichern. Die Mannheimerinnen und Mannheimer werden Augen machen bei dem, was ihnen da durch ihre Smartphones entgegenkommen wird! Welcome to Augmented Reality!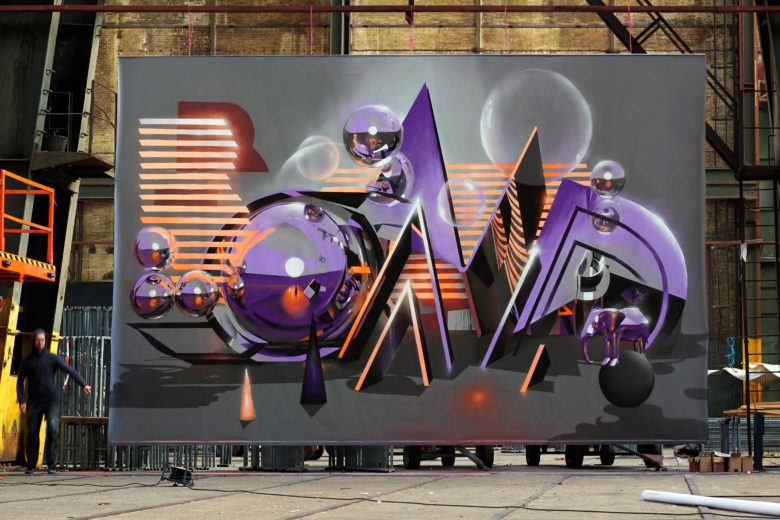 BOND wurde 1981 in Leipzig geboren. Nach seinem Master in Anthropologie führte ihn ein Stipendium zum Kunststudium an das Indonesian Institute of the Arts in Yogjakarta. Heute lebt und arbeitet BOND vor allem in Leipzig, aber auch in Asien und immer dort, wo ihn seine Reisen hinführen: sei es privat oder für eine der zahlreichen Einzel- oder Gruppenausstellungen, auf denen seine Bilder gezeigt werden.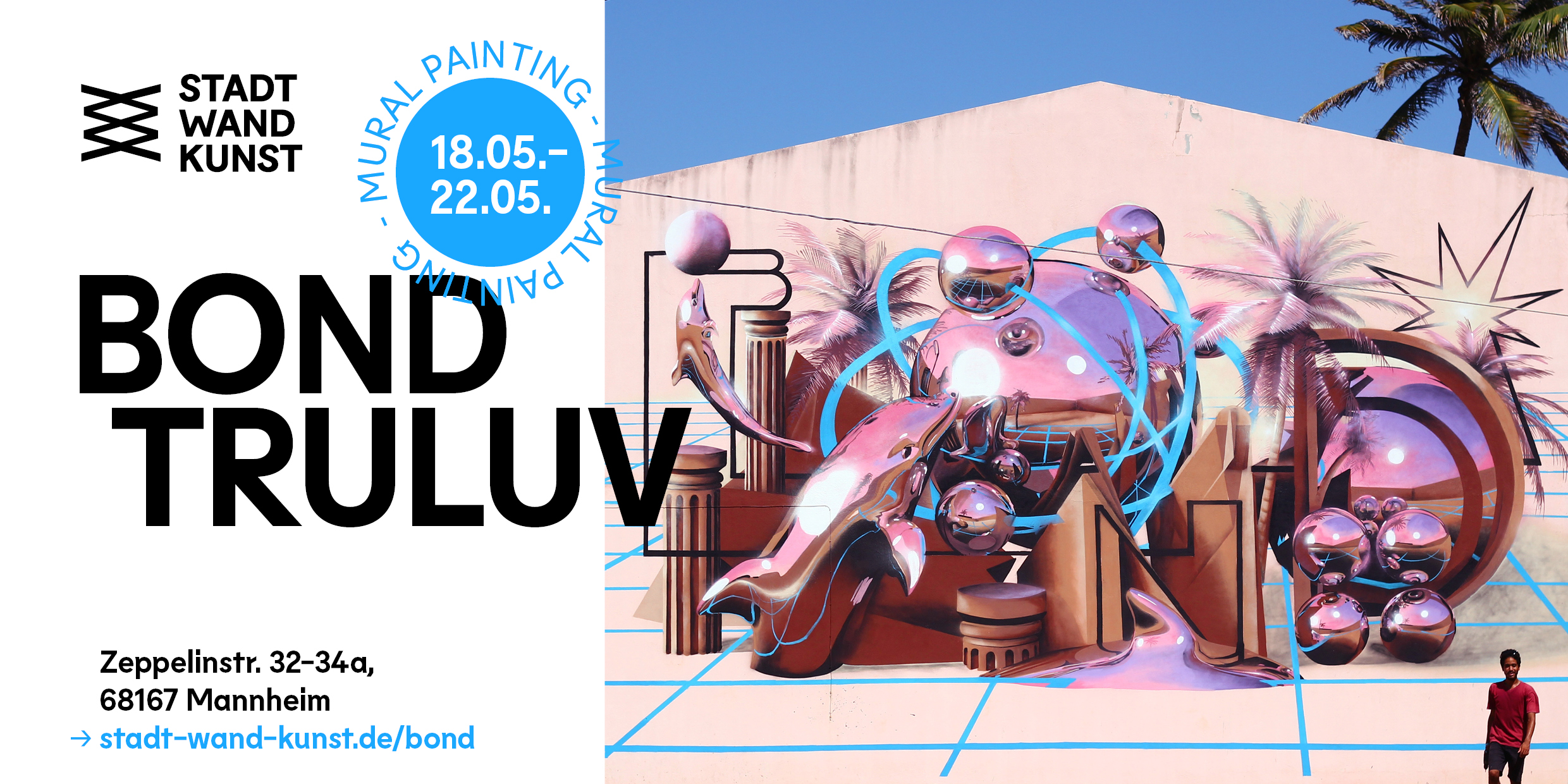 Mit Wurzeln im klassischen Graffitiwriting der 2000er Jahre entwickelte BOND schon früh seinen eigenen, damals schon futuristischen Stil, bei dem oft traditionell der Name, seine Buchstaben BOND, im Mittelpunkt stehen. Aus diesen konstruiert er technisch perfekt umgesetzte Bildwelten, die mit Räumlichkeit spielen und aufgrund ihrer vorgetäuschten Dreidimensionalität fast schon objekthaft wirken. Seine Arbeiten auf Papier, Leinwand und im öffentlichen Raum erzählen vom aktuellen Zeitgeist und spielen thematisch mit dem Zusammenspiel und den Gegensetzen von analogen und digitalen Einflüssen. Über die Jahre entstand so eine ganz eigene Bildsprache, irgendwo zwischen Graffitiwriting, 3D-Painting, Spiritualität und Science-Fiction, die, zusammen mit den unterschiedlichen kulturellen Eindrücken seiner Reisen, von BOND vermehrt auch in Multimedia-Installationen und mit Hilfe von Argumented Reality, der computergestützten Erweiterung der Realitätswahrnehmung, verarbeitet wird.
Mit BOND (TRULUV) ist ab dem 18.05.2020 ein künstlerischer und stilistischer Weltenbummler zu Gast bei STADT.WAND.KUNST in Mannheim. Mit seinem Kunstwerk in der Zeppelinstraße 32-34 vervollständigt er die Kuration verschiedener urbaner Perspektiven auf Mural Art. Next Level – BOND!